Click on any photo to see an enlarged version.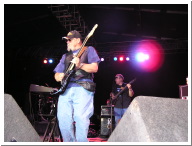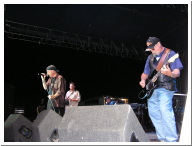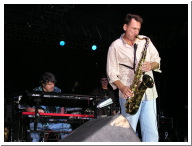 The KC Jazzfest was awesome. Click here for more info on the festival.
The weather was great and so was the crowd.
A few agreed it was not quite as nice as festivals in the past that used to be at Penn Park, but the venue, Woodland Park Horse Track, was a nice big venue with good seating for all.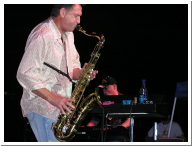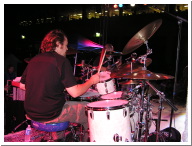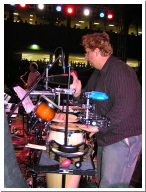 The guys started late again because the previous band apparently had a dispute with the promoters, and started very late.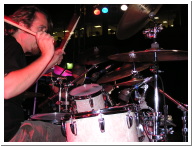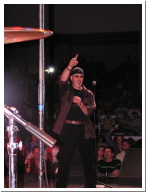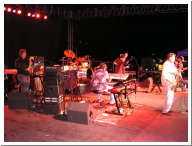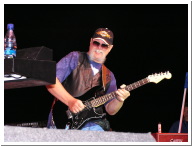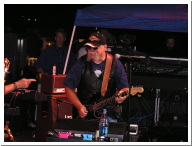 At one point Kerry approached the mic to ask, "Does this really qualify as jazz?"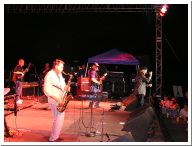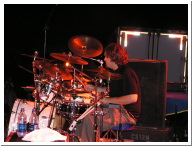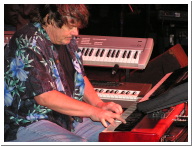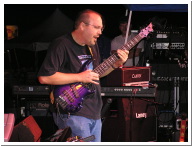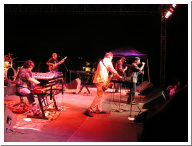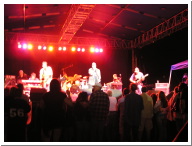 Quite a few people came down out of the seats to stand at the stage.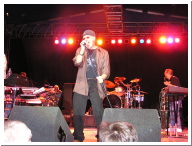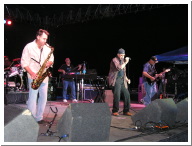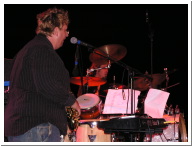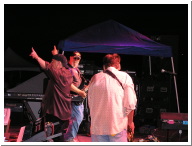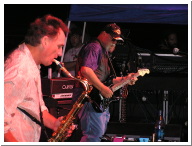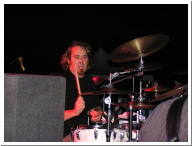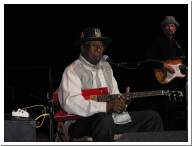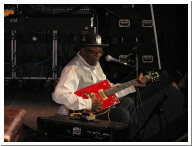 After ProtoKaw, we stuck around a bit to watch Bo Diddley.
Even at 77, he still had it...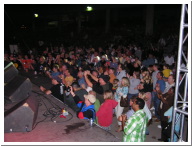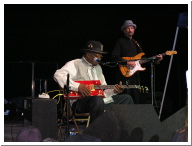 ...and the crowd loved it!
Blackwood Music History Scrapbook